South Stradbroke Island
Gold Coast Suburb Profile
Stradbroke Island is one of Australia's rare sand islands and is one of the few places on Australia's east coast where one can view both the sun rise and set. Stradbroke is a natural barrier offering the Broadwater shelter from the open ocean and weather.   
Stradbroke was once, one large island that stretched north towards Brisbane. In 1894 the vessel, Cambus Wallace, ran aground at Jumpinpin. The ships cargo was a mixture of liquor and dynamite. The salvagers were successful in saving the liquor, however, they left the remaining dynamite as it was deemed too unsafe to remove. Upon this, the authorities detonated the dynamite and created a massive seabed crater.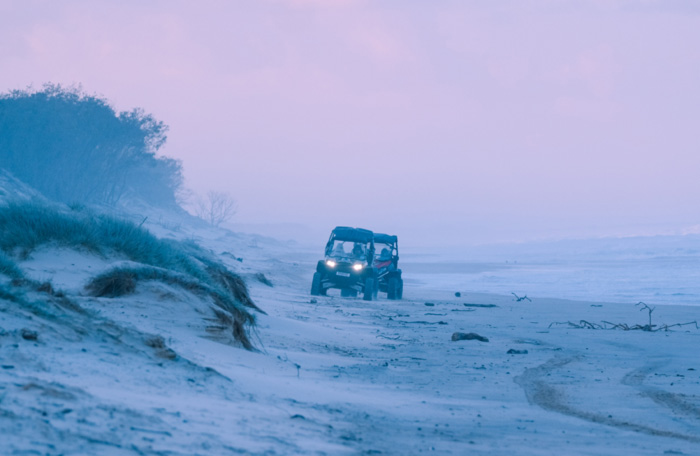 Within four years, due to the surf and might of cyclones the separation of North and South Stradbroke was complete. This is how we know the island today - with the gap between the two islands, known infamously as the Jumpinpin Bar in which whose waters many a fisherman has lost his boat but found his dinner.

The eastern side of Stradbroke is popular with surfers and jet skiers. On a good day fearless or foolish surfers can be seen paddling across the Southport Seaway. Although, there is great surf on the east and calm waters on the west the island has very few (and lucky) people who call it home all year round except for Australia's only colony of Golden Wallabies.

The Island's eastern side is also privy to the migratory patterns of Humpback whales. One can watch the whales frolicking in the safe waters as they travel up and down the coast.
South Stradbroke Island Real Estate
The holiday homes you see on South Stradbroke "Straddie" have been in those families for many years. They are few and far between and hardly ever come onto the market. However, with the completion of Couran Cove there are more opportunities to owning your own little slice of South Stradbroke heaven.
Couran Cove offers four different types of free hold properties. For a fully furnished Island Nature Cabin one is in the neighbourhood of spending from $170 000 and rising to $750 000 for a four bedroom waterfront home.
Couran Point is a free hold, canal development. The latest stage of 600 to 660sqm blocks are averaged at $525 000. Previous stages have sold out, so be sure to get in quick. Couran Cove has ceased trading as a resort, however, privately owned properties are available for holiday rental via enquiry to the individual owner.
South Stradbroke Island Recreation
You will never be at a loss of things to do on South Stradbroke Island. Whether it be boating, surfing, jetskiing or just a lazy swim with a dugong. One can also explore off into the scrub where you might come face to face with a Wallaby - the Golden Wallabies located on South Straddie are extremely friendly and some are possibly tame.

The reason why these wallabies are so easy around humans is that South Stradbroke Island is extremely popular with campers who flock to the campsites during the Summer months. There's showers and barbeque pits so you can grill the fish you caught that day.

Or why not take in the sun and read a book on the beach or go for a quiet stroll along the shores of the island and catch a beautiful sunset, or sunrise.
South Stradbroke Island Transport
There is really only one way to travel to South Stradbroke Island and that is by boat. There are many commercial vessels available for ferrying back and forth to the island. The waters on the western side are a safe place to anchor your boat for the day or night. There are no roads on the island for car use so only take whatever you can carry on your back. 
South Stradbroke Island Shopping
There are convenience stores located at Tipplers and Couran Cove. If you're going to stay on the island a smart way is to prepare beforehand and stock up on necessary items. However, for a nice meal Marina Mirage and Sanctuary Cove are only minutes away by boat.
There is also a 'Ship Shop' which services most of your boating needs.
Images courtesy Tourism & Events Queensland, Tourism Australia, Destination Gold Coast & Getty Images