For the latest information on COVID-19 travel restrictions in Queensland, click here.
Gold Coast Natural Attractions & Farms
The green behind the gold
Much of the Australian lifestyle is based around the country areas, with farms and properties accounting for much of the land use in this huge country.
Livestock such as cattle and sheep as well as other farming types including growing a huge variety of crops is widespread in non-built-up areas. Visitors to Australia will often only see the cities and coastline, so getting out to some farms is a great way to see the countryside and experience some of the 'true blue' Aussie farming culture, not to mention seeing some of the natural beauty that our Hinterland has to offer. 
Natural attractions abound in the Gold Coast region. The area was formed about 24 million years ago when two massive volcanos erupted (one of them being Mount Warning), spilling out huge volumes of rock and and molten lava previously stored beneath the surface of the earth. Subsequent volcanic activity worked further on the terrain, creating a variety of features and forming the country-side we see today. The area is now blessed with a combination of rainforest covered mountains, lush green flatlands and plains and of course the beautiful white sandy beaches we all know and love. Read more about the geography of the Gold Coast. 
To experience some of this beauty first, we recommend trying out some of these great farm tours and natural attractions! You can also try out one of the many bushwalking trails or go on a scenic drive and take in the breathtaking beauty of the Gold Coast Hinterland. 
---
Gold Coast Farms & Farm Tours
More Natural Attractions and Farms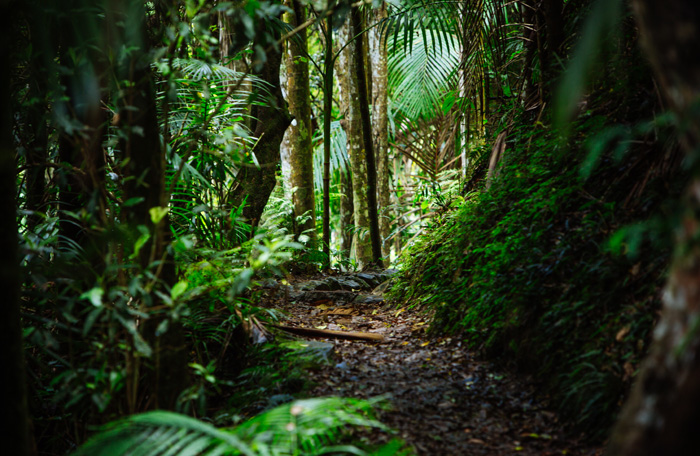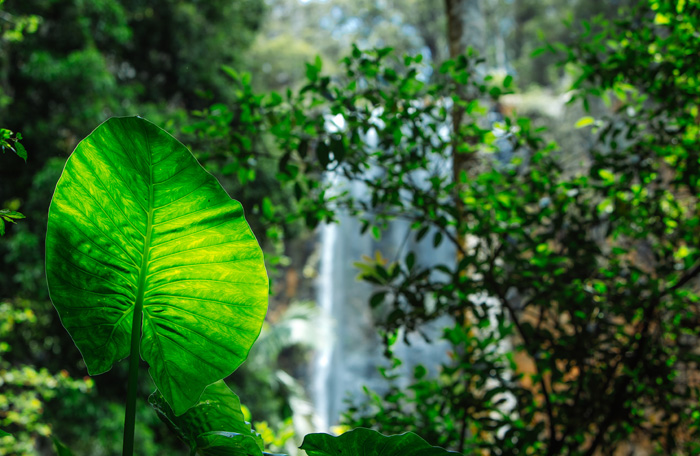 O'Reilly's Rainforest Retreat
The O'Reilly's family has been welcoming guests to their home in World Heritage Lamington National Park for over one hundred years. A stay in the Rainforest Retreat of the Mountain Villas will put you in a position to walk through the elegant Lamington rainforest with over 160km of graded walking trails to take you to lookouts, waterfalls and deep into the wilderness. Take a stroll through the tree top walk; a suspension bridge up to 15 metres above the ground, enjoy the Birds of Prey and Wildlife Encounter shows, whiz along on the 25metre suspended flying fox or take a guided tour of the rainforest. There's even an Eco Rangers program for children to learn about the rainforest and its inhabitants while you get to relax and take some time out in the Lost World Spa.

Lamington National Park Rd, Canungra Valley, Queensland 4275
Phone: 1800 688 722
Fax: 07 5502 0988
Springbrook Glow Worms Research Centre
Experience the magical display of light from Springbrook's glow worm circuit, a 200 metre night guided tour of glow worms, not in an artificial enclosure but out in the open so you can appreciate them in their natural state on 5 to 10 metre vertical rock walls. The guided walk includes an information session so you know what to look for and the path has hand rails and ground lighting for safety and convenience. If you get in from mid-November to February you will also have to opportunity to take a tour of luminous mushrooms.
2509 Springbrook Rd Springbrook
Phone: 07 5533 5239
Springbrook Observatory
People from all over the world have been using Springbrook Observatory's remote access telescope but nothing can compare to the tranquillity of an actual observatory tour. Andre explains the equipment and viewing of his observatory and takes you for a journey through the stars and wonders of space. Accommodation can be booked in picturesque Springbrook for the night so you can enjoy a scenic mountain drive home the following day.
2319 Springbrook Rd Springbrook
Phone: 07 5533 5200
---
Historic Rivermill
If you're after a piece of history you'll find a big chunk of it at the Historic Rivermill on Mt Nathan. Built in 1910 to mill arrowroot, the historic structure has been restored with the original section now standing as a museum. The mill now specialises in vintage look weddings either in the mill Chapel or on the grass down by the river. The centre also caters for functions, has a café on the deck for lunch with a view of the river and even a nursery.
Nerang-Beaudesert Rd Mt Nathan
Phone: 07 5533 2922
Mount Tamborine Winery and Homestead
This French provincial style winery is ideally located in the Granite Belt allowing the winemakers to use their own grapes and process every step of the way. They are proud of their wine and the local food, making everything in the restaurant on premise in traditional home style cooking. So look for the wine bottle sculpture out front, stop for a tasting of their award winning wine, and grab a coffee from their full barista trained staff, they guarantee you won't be disappointed.
128 Long Rd Gallery Walk Tamborine Mountain
Phone: 07 5545 3066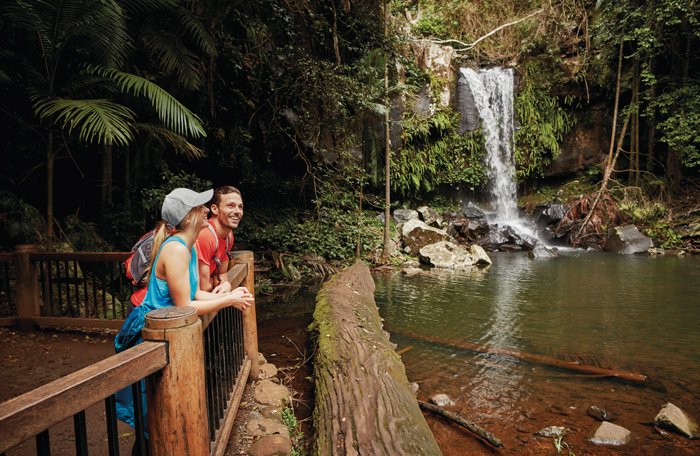 The Strawberry Farm
A short ten minute drive from Gold Coast's strip of theme parks is the quaint little Strawberry Farm, where you can try a range of year round fresh strawberry based delights with a Devonshire tea while your kids play with the animals in the farmyard
Phone: 07 5546 6245
Superbee Honeyworld
Exporting Australian honey to over 15 countries around the world Superbee Honeyworld is not just a honey shop but a fully functioning honey farm. Visitors can watch the bees actually produce the honey while bee keepers explain the whole process. Make sure you sample all the honey products from honeycomb to royal jelly and take home as much as your arms can carry.
35 Tomewin St Currumbin
Phone: 07 5598 4548
Bonogin Valley Horse Retreat
Experience the freedom of a horse trail ride through the Australian bush only a 30 minute drive from Broadbeach. At Bonogin Valley Horse Retreat they offer private and group lessons, 2 to 6 hour bush trail rides and even a natural horsemanship lesson; an experience in connecting with your horse.
'Bella Cascades' 97 Aylesham Dr, Bonogin
Phone: 07 5667 7468
Images courtesy Tourism & Events Queensland, Tourism Australia, Destination Gold Coast & Getty Images