For the latest information on COVID-19 travel restrictions in Queensland, click here.
Pubs, Bars, Taverns & Hotels
On the Gold Coast
The pub scene on the Gold Coast has just taken off in recent years with a number of gastro pubs opening up in the area. There are also plenty of old favourites to choose from which have a good range of beer on tap.
There are over 100 pubs on the Coast and most of them offer a good range of drinks, decent counter meals at decent prices, sport playing in the background and more pokie machines than you can throw a two dollar coin at.  Contrary to popular belief, most Queenslanders (at least South East Queenslanders) don't always drink XXXX, and because of the Gold Coast's proximity to the NSW border and its large population of interstate arrivals, you can get pretty much whatever beer you want. Take your pick out of the vast range of bars and pubs around the Coast, or why not head to one of the Gold Coast's breweries and sample some of the local beers.
And there are no territorial beers which you aren't allowed to order for fear of breaking the local alcohol code of ethics.
What's the best pub on the Gold Coast?
There are so many you'll have to try them for yourself, but the Gold Coast Australia.com team personally recommends:
Hard Rock Cafe
An iconic brand & symbol within the Surfers Paradise skyline, the Hard Rock Cafe is home to great food and live music with regular events. Ascend the Stairway to Heaven this weekend...
Where: Cnr Cavill Ave & Surfers Paradise Blvd, Surfers Paradise
Phone: 07 5539 9377
Web: www.hardrock.com
Fisherman's Wharf
Probably one the best located pubs in the world, the current Fisherman's Wharf (or Fisho's as the locals like to call it) is a re-incarnation of the old pub, a Gold Coast icon which was demolished to make way for Palazzo Versace, Nirvana played there once. On a Sunday afternoon the place is packed with up to a few thousand 18-25 year olds getting stupidly drunk, every other day it's fairly pleasant.
Where: Mariner's Cove, Seaworld Drive, Main Beach
Phone: 07 5571 0566
Web: www.fishermanswharftavern.com.au
Surfers Paradise Beer Garden
Surfers Paradise Tavern boasts the famous Beergarden, the home of the best live music on the Gold Coast. The Beergarden has undergone an extensive multi-million dollar refurbishment in 2009 to launch the venue into its next forte. Keeping in tune with its core values where music meets the sea, the Beergarden is set to reignite your sound wave.
Where: Cavill Ave, Surfers Paradise
Phone: (07) 5570 1322
Web: www.surfersbeergarden.com.au
---
Directory of Gold Coast Pubs and Local Taverns
Advancetown Hotel-Motel
Numimbah Valley Rd Advancetown 4211
Phone: 07 5533 2222
All Seasons Mermaid Waters Hotel
Cnr Markeri St & Sunshine Blv Mermaid Waters 4218
Phone: 07 5572 2500
Anglers Arms Hotel
50 Queen St Southport 4215
Phone: 07 5532 1677
Arundel Tavern
226 Napper Rd Arundel 4214
Phone: 07 5574 4854
Benowa Tavern
117 Ashmore Rd Benowa 4217
Phone: 07 5557 9090
Broadbeach Tavern
Cnr Old Burleigh Rd & Charles Ave Broadbeach 4218
Phone: 07 5538 4111
Burleigh Cove Tavern
105 West Burleigh Rd Burleigh Heads 4220
Phone: 07 5535 5911
Burleigh Town Tavern
Cnr Township & Tsipura Drv West Burleigh 4219
Phone: 07 5576 0077
Cafe Esplanade
84 The Esplanade Surfers Paradise 4217
Phone: 07 5539 0099
Calypso Plaza Suites Coolangatta
87- 105 Griffith St Coolangatta 4225
Phone: 07 5599 0000
Cecil B. Demille's
Cnr Scarborough & Nerang Sts Southport 4215
Phone: 07 5531 0700
Central Park Tavern
18 Central Park Ave Ashmore 4214
Phone: 07 5527 8822
Commercial Hotel Nerang
Cnr Price & Ferry Sts Nerang 4211
Phone: 07 5578 1200
Coolangatta Hotel
Cnr Marine & Warner Sts Coolangatta 4225
Phone: 07 5589 6888
Coolangatta Sands Hotel
Cnr Griffith & McLean Sts Coolangatta 4225
Phone: 07 5536 3066
Coomera Lodge Hotel
Maudsland Rd Upper Coomera 4210
Phone: 07 5573 3400
Currumbin Creek Tavern
Cnr Currimbin Creek Rd & Traders Way Currumbin 4223
Phone: 07 5534 2322
Del Plaza Hotel
146 Scarborough St Southport 4215
Phone: 07 5591 6399
Diamond Resort Holiday Apartments
19 Orchid Ave Surfers Paradise 4217
Phone: 07 5570 1011
Diamonds Bar & Gaming
221 Chrsitine Ave Robina 4226
Phone: 07 5535 3555
The Dog & Parrot Tavern
2 Scottsdale Drv Robina 4226
Phone: 07 5575 7955
Don's Tavern
Cloverdale Drv Robina 4226
Phone: 07 5595 5573
Dublin Docks At Harbour Town
Harbour Town Drv Biggera Waters 4216
Phone: 07 5563 9433
Eagle Heights Hotel
Tamborine-Oxenford Rd Eagle Heights 4271
Phone: 07 5545 3388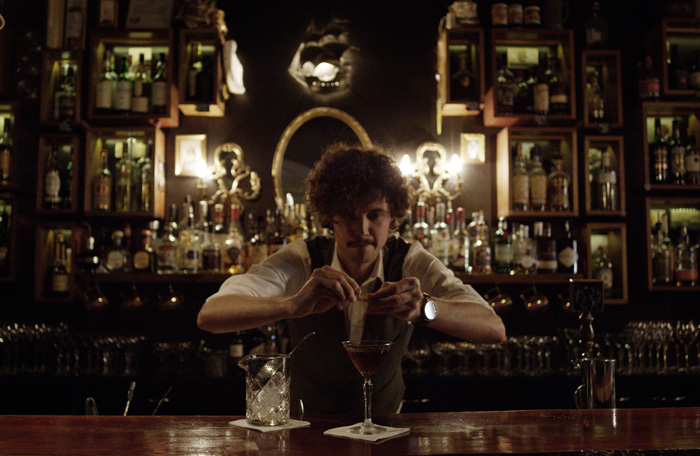 ---
Ferry Road Tavern
Cnr Ferry Rd & Cotlew St Bundall 4217
Phone: 07 5556 5100
Fisherman's Wharf Tavern
Shop 20 Mariner's Cove, 60-70 Seaworld Drv Main Beach 4217
Phone: 07 5571 0566
Gold Coast Brewpub
3120 Gold Coast Hwy (Next to Islander Resort) Surfers Paradise 4217
Phone: 07 5504 5971
Gold Coast Hotel
1650 Gold Coast Hwy Burleigh Heads 4220
Phone: 07 5576 3955
Helensvale Tavern
Sir John Overall Drv Helensvale 4212
Phone: 07 5573 3788
Highland Park Family Tavern
Alexander Drv Nerang 4211
Phone: 07 5574 9133
Hope Island Resort Yacht Club Tavern
Rialto Quay Drive Sanctuary Cove 4212
Phone: 07 5510 8022
Hope Island Tavern
87- 97 Broadwater Ave Hope Island 4212
Phone: 07 5510 9533
Hotel Pacific
Marine Pde Southport 4215
Phone: 07 5591 5611
International Beach Resort
84 The Esplanade Surfers Paradise 4217
Phone: 07 5539 0099
Jacobs Well Bayside Tavern
1170 Pimpama-Jacobs Well Rd Jacobs Well 4208
Phone: 07 5546 2155
Kallora Country Retreat
823 Tomewin Mountain Rd Currumbin Valley 4223
Phone: 07 5533 0361
Kirra Beach Bottle Shop
425 Golden Four Drv Tugun 4224
Phone: 07 5536 3311
Lawrence Drive Tavern
55 Lawrence Drv Nerang 4211
Phone: 07 5596 6610
Lone Star Tavern
Cnr Markeri St & Sunshine Blv Mermaid Waters 4218
Phone: 07 5572 2000
McGinty's Irish Bar And Restaurant
Shop 57 Oasis Cntr Broadbeach 4218
Phone: 07 5504 6210
Mermaid Beach Tavern
2500 Gold Coast Hwy Mermaid Beach 4218
Phone: 07 5526 6944
Merrimac Tavern
Merrilaine Crs Merrimac 4226
Phone: 07 5525 3155
Miami Tavern
2043- 2047 Gold Coast Hwy Miami 4220
Phone: 07 5535 1644
Oxenford Tavern
179 Old Pacific Hwy Oxenford 4210
Phone: 07 5573 1224
Palm Beach Hotel
1118 Gold Coast Hwy Palm Beach 4221
Phone: 07 5534 2188
Parkwood Tavern
Cnr Olsen Ave & Wintergreen Drv Parkwood 4214
Phone: 07 5571 5104
Robina Tavern
Cnr Cheltenham Drv & Ron Penhaligon Way Robina 4226
Phone: 07 5593 2600
Runaway Bay Tavern
Cnr Lae Drv & Morala Ave Runaway Bay 4216
Phone: 07 5537 3066
Santa Anne By The Sea
15 Anne Ave Broadbeach 4218
Phone: 07 5538 5455
Shearers Arms Tavern
23 Peachey Rd Ormeau 4208
Phone: 07 5547 5822
St Bernards Hotel-Motel
101 Alpine Tce Tamborine Mountain 4272
Phone: 07 5545 1177
Trader Dukes
22 Siganto Drv Helensvale 4212
Phone: 07 5529 7566
Treetops Tavern
Cnr Classic Way & Executive Drv Burleigh Waters 4220
Phone: 07 5593 7811
Tugun Tavern
Cnr Golden Four Drv & Toolona St Tugun 4224
Phone: 07 5559 5188
Wallaby Hotel-Motel
45 Railway St Mudgeeraba 4213
Phone: 07 5530 5600
Waterfront Tavern
Sanctuary Cove Hope Island 4212
Phone: 07 5577 8634
Images courtesy Tourism & Events Queensland, Tourism Australia, Destination Gold Coast & Getty Images